Holla.........
PC fair baru2 ni aku pun selamat membeli sebijik NETBOOK. Horray!!!! Addy, ur notebook i dah letak dlm bilik maharanilicous dlm c BODO. Thanks sayang..... Oh! BODO tu nama almari baju yg menempatkan baju bajan maharanilicous aku sama ada yg xlaku mahupun stock baru yg xpandai upload2. Aku pun xtau d mana roh meniaga ku suda lari. Nanti kita seru...

I went to the PC fair on the very last day, last minute. Malam2 suda bah. Punya la byk booth d KLCC tu. Plan layout pulak bikin pening. Aku xtau la kalau aku yg bodoh atau plan diorg yg bodoh sbb aku xjumpa jalan utk naik ke floor2 yg lain. So berlegar legar la kami d ground floor sambil mengrab semua leaflet pasal NETBOOK.

Disebab kan kami dtg lambat maka dpat makan serdak2 jak la. TOSHIBA, ASUS, SAMSUNG semua abis stock. LENOVO pulak kata laki ku spec ada kurang ckit walaupun hati mak tergaru garu mencanak canak nafsu mo mendapatkan lenovo sbb skin diorg yg cantek tu. Xmo la ACER. My previous notebook pun acer. So i get myself

***********************************
*******************************
***************************
**********************
*****************
*************
*********
*****
**
*

Dell INSPIRON mini!!
Cantek kan warna putih tu?? Berkenan!! Tapi suda illek. So mari kita ambil.....
The SEXY RED!!!
Tp pun illek jugak.... huhu....
Terpaksa la mak ambil kaler girly2 gitu
*
*
*
*
*
*
*
*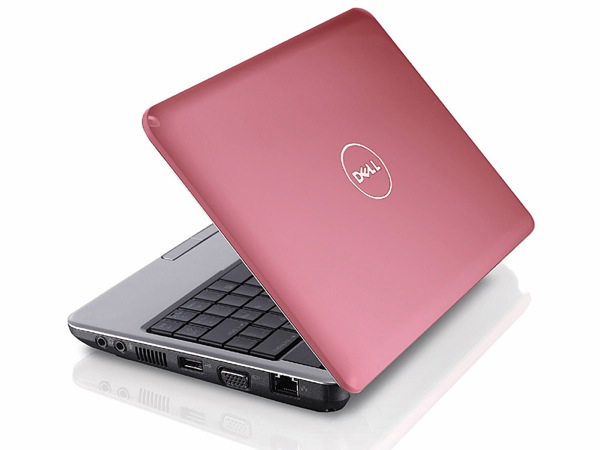 GIRLY PINK!!!
Pink karer! Supaya c Addy xberani pinjam. hahaha... They gv me free mouse n cover jak. Tp ketara la xikhlas, mouse tu blum lagik aku bg racun tikus tp suda pandai mati sendiri. Bikin malu aku jak d opis. Tunggu la nasib ko lepas ni. Aku buang ko dlm sarang kucing.

Aku mau tulis review pasal netbook ni bah, tp pening kepala ku. Susah btul mo navigate la. Balik2 arrow lari. Macam budusss jak. Aku tgk map utk pegi MID VALLEY, scroll ker kiri ckit tp dia punya scroll xbole stop. Lepas tu stop d PEKAN PAHANG. Grrrr................ Screen kecik ni ada ketidakbest'an nya jgk. Sbb aku kena scroll atas setiap kali mo 'justify' paragraph aku. Sakit kepala la aku. Hah! kan suda jd review aku.

Ada org yg menghadapi masalah yg sama kah? Is it normal? Atau mmg netbook aku ni problem?? Tolong la!!! Sakit hati sampai mau muntah jak rasanya guna NETBOOK ni!!! Taip dari pukul 11.30 sampai skrg baru siap satu entry.

mau muntah,